No results were found for the filter!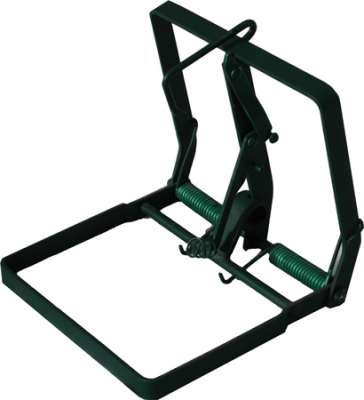 Muskrat trap
Trap for muskrats with decoy spiral Normal design (as decoy an apple should be put onto the spiral) bow: 18 x 13 cm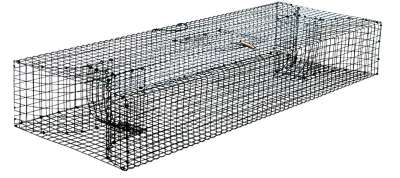 Muskrat trap (100 x 34 x 16 cm) - wire mesh
Trap with two entrances To be put up directly at the watersight. As decoy use fruit. Mesh: 50 x 25 cm, thickness 2 mm. Powder coating RAL 6005 Dimensions (L/W/H): 100 x 34 x 14 cm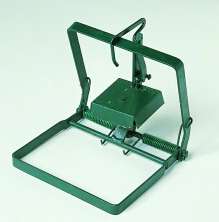 Trap for muskrats
Muskrat trap with decoy cover The decoy is turned onto a spiral, which is fixed under the cover. So it's invisible for gallinules and ducks. The muskrat smells the apple, takes it and so triggers the trap. Bow: 18 x 13 cm.